☀ Let the sunshine in.
Sunshine Games is a cardshop within the Tampa Bay Area where you can satisfy all of your nerdy gaming and TCG needs. We specialize in card-games such as Magic: the Gathering, Yu-Gi-Oh!, Pokemon, Cardfight!! Vanguard and more! We also have a wide array of board games and War Hammer products you can check out! At SSG we run weekly events for most of our games! We buy and sell singles, supply boosties, deckboxes, sleeves and other gaming supplies. You are also always welcome to the shop to jam some games with friends!
Play
We have everything you need to spend the day with us: games, accessories, snacks, drinks, and comfy seats. Our community makes us different; feel at home when playing here. Stop on in for some open play or take a look at our Calendar for all future tournaments!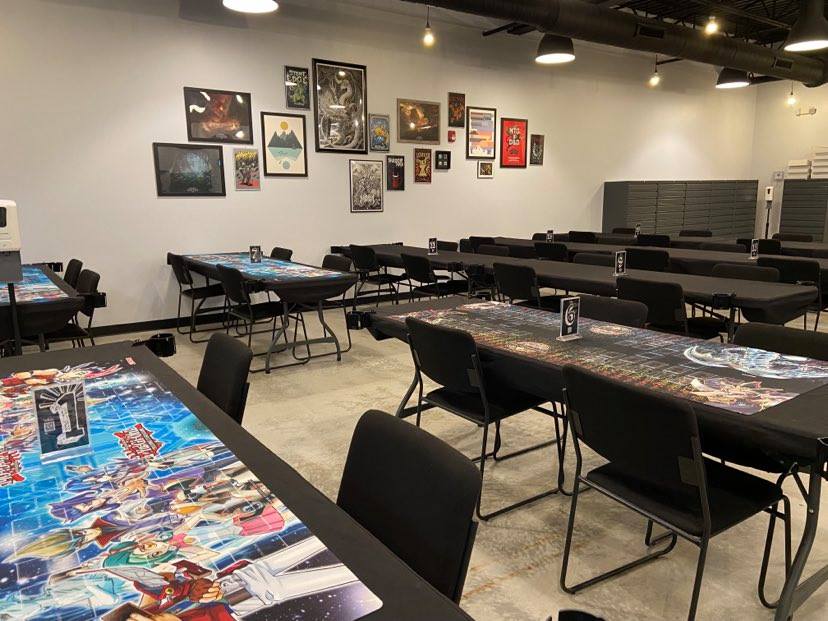 Buy & Sell
Looking to sell your collection? We pay more than the competition. Looking to add to your collection? Browse our impressive inventory or visit us to check out what's in the case. 
Connect
We love our community and want everyone to feel welcome. If you're new to a game, let us know! We have experienced staff to help you learn. Also feel free to jump into our Discord to meet the community! 
Upcoming Events
We have a regular schedule of events happening weekly!
Click on an event link to get all the details, and check out our Facebook page for event reminders. See you soon!